Looking for a Dave Ramsey ELP in Louisiville?
Like hundreds of thousands of Americans across the United States have found, Dave Ramsey's ideas contained in The Total Money Makeover are a great source of information to help families manage their finances in these difficult times. Whether you found him on cable TV, radio, the internet, or have attended one of his FPU programs at a local church, Dave makes sense in these turbulent times we live in today.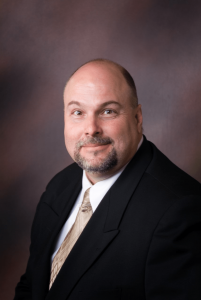 Our insurance agency, Louisville Kentucky Insurance, and our advisors who work with our clients have studied his material and are in full agreement with the concepts he so capably presents. When we discovered his Endorsed Local Provider program we felt it was a good fit for us, so we applied immediately.
After over a year of applications and interviews we were accepted by Dave and his staff.
By the way, we're told that not every insurance agency can qualify to become an ELP. As indicated the application is long and there are many hurdles presented on the way to becoming an ELP. Mainly you have to believe in Dave's concepts and agree to conduct business by the highest standards in the industry.
Our Agency Beliefs and How We Work
Our agency has always believed in the Dave Ramsey concepts.  The procedures we follow forge a pattern of high standards in dealings with prospects and clients.
I'll also reveal how we can work with you so it becomes clear what your needs and wants are for personal insurance protection, and then help design a program of protection that will give you the protection you need at a price you can afford. By the way there is no charge for our planning services.
We will collect the information we need from you in a way that's most convenient. Then we'll put together a plan that is designed to fully protect the things most important to you, hopefully at a price you can afford. Then you'll have an opportunity to look it over and make sure it fits. No high pressure, just helpful advice. Of course, you make all final decisions.
Our only request is this — if what we present to you makes sense and is an improvement over what you have now, we ask that you reward us with your business (auto and home insurance, etc.).  If it doesn't make sense and isn't an improvement, you should feel good knowing you got a second opinion on your insurance program from one of our advisors and are in good shape.
We'll part good friends, knowing we provided a valuable service and you'll feel better about your personal insurance program.
The Problem with Insurance "Quotes"
I'll bet I know what some of you are thinking right now.  "Why don't you just give me a quote on my car/home insurance? What's all this talk about information gathering, planning, needs/wants, etc?  Most insurance agencies and companies I see advertise just want to give me a quote."
Well, here's the difference.   To me, a "quote" means you tell an insurance sales person the coverages you have on your car and/or home insurance now and they give you a price on the those same coverages in the hopes they have a price lower than you have now.  If the price is lower they hope they can get your business.
If the price is higher, well, in most cases, you'll just stay with what you have now.  Pretty simple.  But this process is only appropriate when selling "commodities" (like milk or eggs and gas for the car). Insurance is not a commodity. You get this wrong and it's possible to lose big‐time.
Just ask someone who lost their home in a fire and can't rebuild it back to its original state because they're short on coverage in their homeowner's policy.  Some insurance commissioners estimate that up to 40% of fire victims are in this situation.  You don't want to get caught in a mess like this.  It's the practice of "quoting" insurance that often leads to this type of under-insurance.
This "quoting ritual" has become so prevalent in our business, but it is contrary to what Dave Ramsey teaches. As an insurance advisor, if I just give you a quote on what you have how can I be sure the coverages are adequate for your needs?  We don't.
And that's why it's important to ask a lot of questions to find out what your needs are exactly.
What to do next:
To get the process started, call our agency directly, or enter some basic information below and we'll start researching your insurance! The more info you give the better but at least get the Name Address and Date of Birth. Our systems will pull a lot of the information automatically and save us both time on the information gathering and leave us more time to work on solutions.
Info for Dave Ramsey inquiries